Tammy McLeod Joins Calico Energy Board of Directors
Positioned to apply a broad range of utility and start-up knowledge to the challenges facing cities, utilities, and private equity real estate, Tammy McLeod, President & CEO of the Flinn Foundation has accepted a position with Calico Energy's Board of Directors. Calico Energy is focused on the role utilities and utility data must play in scaling decarbonization of the building sector.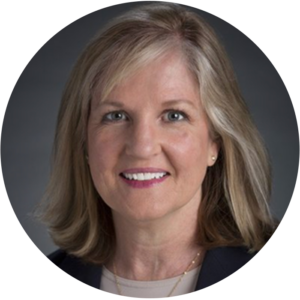 "Tammy brings the experience and voice of a customer-focused, change-driving utility executive to our board, and we are thrilled to have her," states Colleen Morris, Calico President, and CEO. "Her perspective and thoughtful approach have been immediately impactful as we move through our next stage of growth."
Calico has been solving some of the industry's most complex data aggregation problems with Utilibridge™ solution for 15 years. Today, our technical experts, analysts and program managers continue to tackle an evolving array of industry data issues.
"I am joining the Calico Board of Directors with great enthusiasm. I'm excited for the opportunity to address climate change head on," said McLeod. "During my career in energy and now in the biosciences, I know how important it is to have the data that causes actionable insights and to convene around those insights. Calico's ability to provide building level evidence not only aligns with that vision but also aligns with my desire to impact environmental, social, and corporate governance (ESG). This is an excellent fit with my skillset, and my desire to make meaningful contributions."
About Tammy McLeod
Tammy is the President and CEO of the Flinn Foundation, a privately endowed foundation dedicated to improving the quality of life in Arizona to benefit future generations. In this role, she draws upon an executive career that spans tech start-ups to Fortune 1000 companies, deep experience as a community leader and education that spans business and social sciences.
Tammy served nearly 23 years at Arizona Public Service (APS), Arizona's largest public utility in C-suite roles from Vice President of Energy Resources & Planning to Chief Customer Officer. She spearheaded digital customer transformations across the organization; implementing more than 1 million smart meters, initiating e-commerce to become the #1 most used website of any utility in the U.S. She oversaw the construction of grid-scale solar generation and led the company's entrance into the energy imbalance market.
Further, Tammy is currently an Advisor to the E Source Utility Customer Research Consortium. She sits on the $1 Billion Arizona Community Foundation and is the Treasurer of the Nature Conservancy Arizona. Tammy holds a doctorate in sustainability studies. A certified economic developer, she earned her MBA from the Wharton School at the University of Pennsylvania and a Bachelor of Science from the University of Colorado at Boulder.
Among honors for her work to foster strong organizational cultures and a vibrant community, Tammy has earned the Athena Award from the Greater Phoenix Chamber of Commerce, two American Business Awards, numerous EPA awards and Chief Customer Officer of the year.
Check out the latest from our blog…
Interested in learning more about Calico's team?
Looking for additional resources?
Ready to Learn more About Calico?