Utility data expertise. Program delivery know-how.​
In a complex energy services and distribution ecosystem, utilities face an array of program, and regulatory obstacles. As an experienced utility data services vendor, Calico enables the simplicity of automation, flexibility of use and meaningful insights that create opportunities within your organization — right now, and in the future.
Calico brings over 15 years of experience working with utilities to solve problems, meet the demands of compliance and drive innovation. We've seen first-hand with our customers and our product, Utilibridge™, that success increasingly relies on strategically leveraging the right data. 
We go beyond the typical utility data services vendor to help our customers manipulate and manage the data they need for program success, new technologies and much more. We won't use one-size-fits-all solutions for a diverse set of needs — instead, we'll work to understand your requirements so that we can build programs or tools that fit, with the future in mind.  
We've delivered tools, data services, and full-scale enterprise applications to meet the needs of our clients and their stakeholders. From program design to data management and technical delivery, we're a true lifecycle partner. 
Technology and engineering resources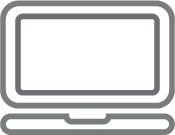 We understand that every utility is different. Our technology and engineering support for utilities involves working side-by-side to define, design and deliver technical proof of concept or pilot programs. Calico can build and deploy within existing systems or stand up infrastructure from scratch.  
Whether you're looking to enhance your IT team with trusted, experienced software developers and integration experts, or product managers to take early-stage ideas through execution and delivery, Calico provides support based entirely on your needs. 
Utility Program Management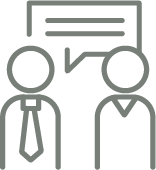 Our utility program management consultants, technical analysts and data experts know how to make programs work for you.
Whether your organization is building a program from the ground up, needs a trusted partner to help optimize existing processes, or is looking for tools and technology support, Calico can help.
Together, our team of professionals is a pragmatic group of utility program experts, data and software engineers, and industry strategists. Whether you need a smart thermostat program design expert or someone to translate your regulator's new requirements for data submission, we can mobilize resources to deliver for your team. And we'll listen first. 
In our experience, successful programs depend on clean, useful, reliable data. We help our customers make sure their programs are set up to handle it all, and we are always ready to help unpack the trickle-down effects of new requirements.  
Our experts help utilities define and deliver the processes and tools needed to implement effective, successful programs. 
Program design, 

delivery

 and support

 

Subject matter expertise in load management,

demand flexibility

/response

,

benchmarking, program auditing and more

 

Industry knowledge and regulatory awareness

 

Measurement and verification (M&V),

internal and external

reporting and auditing

 
Technical and engineering resources

 
Want to hear more from our Team?