Calico Conversations: Tammy McLeod, Ph.D.​
Utilities and Building Level Data
In 2022 Calico is starting up a "Conversations" series, and we're excited and honored to share our first of those – a piece cowritten with Tammy McLeod, Ph.D. Tammy is currently the President & CEO of the Flinn Foundation after 20 years with Arizona Public Service (APS). During her time at APS she held many titles, including VP of Energy Resource Management and Chief Customer Officer which included oversight of many ESG functions. She holds a PhD in Sustainability.
If you are familiar with Calico, you know that we believe utilities have a critical role to play in scaling building sector energy management and carbon reduction. However, that role isn't just about enablement; we've been talking a lot about why and how utilities themselves benefit from building level data.
It's important to understand that utilities' account-based business model and operations mean they do not typically hold nor leverage a building level view of the world. The only buildings they readily know are the ones that align with a single customer account. Calico spends a lot of time talking with utilities about the benefits of changing that paradigm, but Tammy's perspectives as a former CCO add another dimension. 
The following is Tammy's take on building level data and it's value to utilities' Chief Customer Officers.
– Colleen Morris
Six reasons why utility Chief Customer Officers should care about building level data
Let's face it. While we've finally changed our language from ratepayer to customer, quite often we're struggling with those terms. Take a mixed-use building as an example. The building owner has a property manager and tenants, some of whom the utility likely recognizes as large commercial customers, but they're spread across multiple locations.  In those cases, bills go to a central location, but the building manager is on the line for reliability. The other tenants are residential customers who receive their own bills.
This is a fractured, multi-dimensional problem. The rewards for utilities solving it, however, have tremendous carbon impact and ooze way beyond customer satisfaction.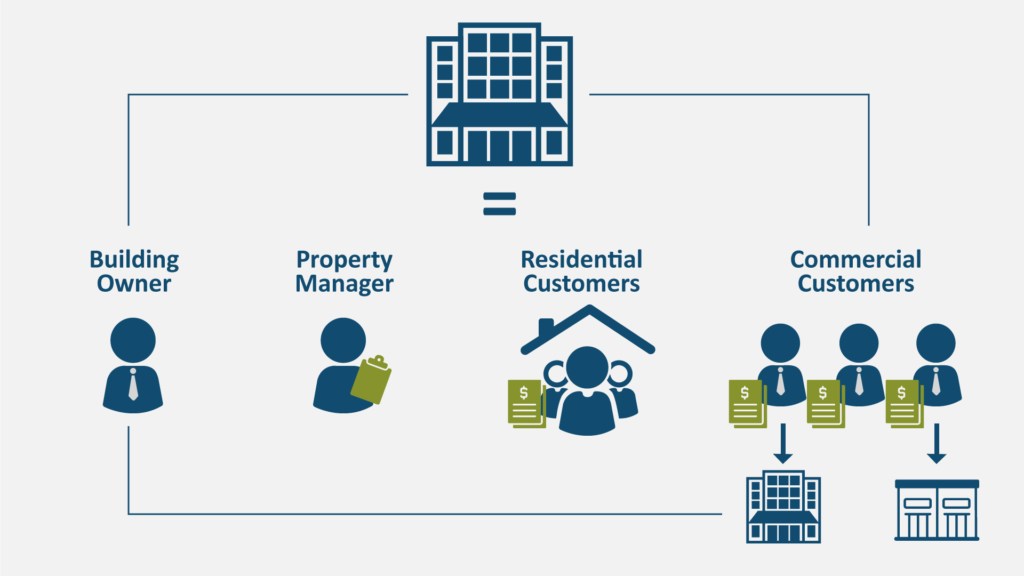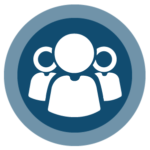 Reason #1 –  The Chief Customer Officer needs a more complete picture of the customer. If the local hospital system operates their traditional, high-reliability needs community hospital that's one thing. But if they have a line of urgent care centers, a rehab facility, a few workers in a tech hub operating an innovation facility, and are expanding into mental health clinics, a building portfolio view offers a very different perspective. Serving that customer well is no longer a single backup generator but a fleet of opportunities to provide terrific reliability and to share building performance data in order to partner on energy goals.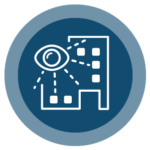 Reason #2 – Understanding the nuances of the tenants and companies that reside within a building creates opportunities for better service offerings. So many companies today care about their carbon footprint; utilities are uniquely able to see a holistic view of a building and its tenants and provides data that can make a real difference. Not only is the data valuable, but a utility can match that data to programs from lighting to motors to demand response. It creates opportunities to reduce operating budgets.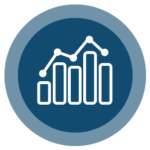 Reason #3 - Utilities that understand building level data can better satisfy regulatory requirements. Utilities continue reacting to regulatory demands from energy efficiency standards to renewable energy targets and more. Without building level views, it's impossible to understand what potential exists. Building level data reveals efficiency and demand response opportunities that are masked within it. Further, for utilities with mature DSM programs, measuring building level data over time provides a clear picture of how energy efficiency programs are performing.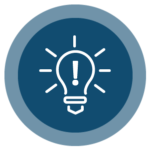 Reason #4 - This knowledge drives hyper-innovation across boundaries of utility programs. As utilities work toward carbon free targets and long-term sustainability, a siloed approach to commercial and residential programming limits innovation and impact. Buildings are not just energy efficiency targets but critical pieces of utilities' distributed energy resource management (DERM) and grid resiliency plans.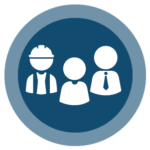 Reason #5 – Communities and lawmakers are focused on the same challenges and opportunities. Today's cities and states care about carbon. Having accurate building level data enables productive partnerships with municipalities. It can show a Smart City what assets they have and how well they're using them. It can also provide a picture of more equitable access to energy efficiency for underserved tenants.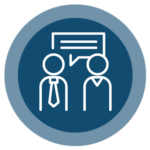 Reason #6 - Participating in real efforts to decrease carbon creates community good will and effective storytelling opportunities. A win is a win, and when there is a demonstrable evidence-based story to tell, it should be told. It's an opportunity for a utility to highlight their efforts but also for the customer to demonstrate and share their commitment to a more sustainable economy. Sharing this story creates opportunities for others to replicate it.
Measuring performance at the building level is mandated in some communities, but even in those, there is significant opportunity for utilities to engage more deeply with and benefit from those initiatives. In other locations, utilities can lead on these initiatives. In either case, utilities upping their game when it comes to building level data is not just a good thing to do. It's the right thing to do for the customers, the community, and the planet.
– Tammy McLeod
Check out the latest from our blog…
Interested in learning more about Calico's team?
Looking for additional resources?
Ready to Learn more About Calico?