Think whole building benchmarking is all about compliance? Think again.
If we asked the question "why does whole building benchmarking data matter?" to a panel of building owners, utilities, policy makers, energy consultants, retrofit experts, researchers, government entities and others, a common thread in the answers might be: measuring building energy performance and making changes are the first steps in reducing carbon emissions. Though motivations depend on where you sit (benchmarking compliance at the forefront), benchmarking matters in the context of energy efficiency. We need to make our current building stock more efficient. With around 40% of U.S. energy consumption coming from the building sector, the message is clear: we must take action.
For building owners and utilities, it often has something to do with building benchmarking compliance. Owners generally want to avoid non-compliance penalties, reduce costs through retrofit projects and build a "greener" reputation. They also want easy access their data, using it where and when they need it.
On the utility side, benchmarking is about providing data when requested and following privacy rules. With building benchmarking compliance as the primary motivator, the process is often siloed in utility orgs – providing data is just "a thing that has to be done." It's treated as a transaction or a standalone function, unrelated to other utility programs and activities. This compliance-only view of benchmarking is a huge missed opportunity for utilities.
The "why" here is all about the buildings themselves. Compiling, aggregating and delivering energy data, especially in the cases of multi-tenant buildings or campuses, is challenging. If you're immersed in this world like we are, you probably know that utility data structures generally reflect things like customers, accounts, premises and meters. "Buildings" aren't on the list. Data or bills are collected and compiled per-building to fill an immediate need in response to whole building benchmarking data requests (which often overwhelm small utility teams). Capturing what they learn about that building – the collection of meters and customers that comprise it – isn't usually a part of the process.
Here's the thing though: once a utility knows what a building is, they could apply that definition reliably and repeatedly, internally and externally. It's an unexplored goldmine. What are the potential applications for utilities who can capture and apply the definition of a "building"? The list is long – these are the tip of the iceberg:
The ability to capture energy efficiency savings for benchmarked buildings. On average, benchmarked buildings reduce their energy consumption by 2.4% annually.** Those cost savings add up. Utilities that offer tools for generating, delivering and storing year over year building level data can work with their evaluators to capture those dollars as a part of delivering their mandated savings.
Lead generation for a pipeline of the energy efficiency program opportunities. ENERGY STAR® scores, and ensuing energy use intensity (EUI) information, make it easy for utilities to identify buildings in their territory that could most benefit from energy efficiency program offerings. The benchmarking process is a simple starting point for utilities to access and leverage that data.
Internal and/or external capabilities leveraging building level AMI data – including offering things like Green Button data at the building level. If utilities that support the whole building benchmarking process retain the mapping of customers-accounts-meters for a given building, then that data construct can be repurposed to generate aggregated, building-level data sets for any number of purposes, including interval data.
Commercial energy use and analysis tools connected to building level data, rather than single commercial accounts. Currently, many utilities offer SMB and C&I customers a myriad of energy analysis tools. Once a utility has captured the definition of a building for a particular time frame, they can leverage those same tools for building level views and deeper analysis.
A utility DERMS implementation where buildings can be managed as a resource. Again, once a building has been defined, it can be viewed and analyzed and interacted with just like any other energy resource. As utilities stand up more advanced management systems, building level views and controls become increasingly important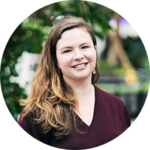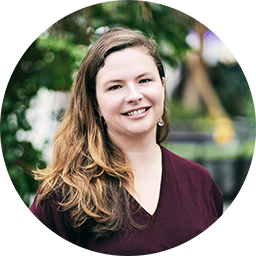 Colleen Morris is Calico Energy's President and CEO. With deep experience in product management and strategic visioning, she's able to effectively lead Calico's consultants and technologists as they build useful, relevant solutions for utility and market customers. To find about more about Colleen, read her bio.
Check out the latest from our blog…
Want to know more about our whole building Benchmarking Application?
Looking for additional resources?
Ready to Learn more About Calico?