Janis Machala Joins Calico Energy Board of Directors
Calico Energy's CEO, Colleen Morris, is proud to announce Janis Machala has joined Calico's board of directors.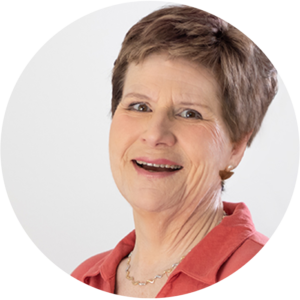 Janis brings decades of experience as a corporate director, CEO, business executive, and executive coach with her. As a board member, industry and community leader and innovator, Janis has deep experience in the technology, energy services and B2B software and services sectors. With her diverse industry background, Janis brings strategic and market development excellence that drives systems thinking and innovation for enhanced shareholder value. She brings a track record of scaling companies, collaborative leadership, creativity, and people connectedness to her various roles. 
"Janis can offer a balanced perspective for every challenge, whether it's being strategically tactical or responding with empathetic intensity, and I know Calico will benefit from having her voice on the board," Morris said. 
Throughout her career Janis has held board positions for such companies as Koverse, Ardian Technologies, Captura, Chili!Soft, Performant, RealityWorks, and Tidemark Computer Systems. As a community and industry leader, Janis has volunteered with Junior Achievement and Humane Society to help America live true to its values. She's worked to establish Seattle as a high-tech leader with her work at NWEN, Tech Alliance, WBBA, and WTIA. Janis works to make higher education institutions in the Pacific Northwest the most entrepreneurially productive in the country, for example, Bellevue College, Lake Washington Institute of Technology, Seattle University, and the University of Washington, and grow our STEM pipeline in the region  through organizations such as FirstWashington.  
Janis holds an MBA with a concentration in marketing from the University of Iowa. She received her BA in 3 years with a double major in psychology and English from Augustana College (Rock Island, Illinois). Janis resides in Langley, Washington with her husband, David Stenberg, and two Dandie Dinmont Terriers. 
"I am excited to join the Calico Energy board during a growth inflection point as they scale their product to the energy ecosystem. Calico's offering has the opportunity to bring historically unavailable data to large corporations and energy companies, contributing to the reductions in energy usage we all seek today. My joining the board is a testament to Calico's commitment to the corporate customer growth that I thrive on supporting as a board member." 
Check out the latest from our blog…
Interested in learning more about Calico's team?
Looking for additional resources?
Ready to Learn more About Calico?