Kevin Klustner Joins Calico Energy Board of Directors
Calico Energy CEO, Colleen Morris, is delighted to announce Kevin Klustner has joined Calico's board of directors.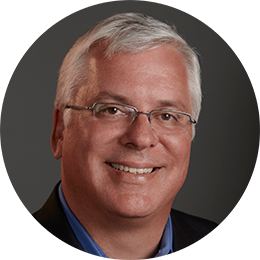 "Kevin brings a wealth of executive operational experience to Calico's board, and his understanding of the energy and building sectors will be an essential asset as we grow the business." notes Morris.  
With over thirty years working in product development and clean tech, Kevin's unique experience will support Calico's overall vision and strategy. He is currently the Executive Director of the Center for Advanced Materials and Clean Energy Technologies (CAMCET) at the University of Washington and is leading a public-private partnership to develop a new building for the institute.
Kevin has held a variety of executive roles in energy technology companies, most recently as CEO of Powerit Solutions, a cloud-based industrial energy efficiency platform. He has served on several boards, including Verdiem, Sightward, WRQ, ACT Theatre, Central Washington University Foundation, Washington Software Association (WTIA) and Seattle Childrens Home. Kevin holds a BA in Economics and an MS degree in Operations Research, both from Stanford University.
"I'm excited to join the Board of such an innovative and important company like Calico," Klustner said. "It's technology and insight into the energy use of multi-tenant buildings provide a solid foundation for the commercial real estate and utility industries as they prepare for an energy efficient future."
Check out the latest from our blog…
Interested in learning more about Calico's team?
Looking for additional resources?
Ready to Learn more About Calico?