WFH in a crisis: A small company perspective on the subtle things that matter most.
It's impossible to scroll through any news or social feed right now without encountering this refrain: working from home can be hard, especially during the COVID-19 pandemic (along with some version of "Here are the best tips for making it work!"). Balancing kids at home, partners and roommates working in shared space, the reality that we're used to being off the clock in our homes, the anxiety saturating the world around us: it's all challenging. When lives are at risk, work from home struggles can feel trivial in comparison.
We're lucky to be able to isolate, we say. We're lucky to be employed. And we are, but that doesn't mean the stress of remote work isn't real. A recent Thrive Global survey of 5,000+ employees across industries found that 80% reported more general stress and anxiety due to the outbreak, and 80%+ want their employer doing more to help them feel resilient and empowered.
Calico is a small company defined by geo-diversity and flexible work styles. Before COVID-19, half of our people were semi-remote, and the other half was embedded in customer office space. In this new fully remote era, we're all feeling losses: monthly lunches, in-person meetings and the work-life-balance we'd achieved before. Work and life just careened into each other, with the backdrop of a global crisis.
I don't want this post to be the standard list of best practices for conference calls and HR communications – those are available and useful. But so much has changed, especially for companies new to remote work…layering on expectations or processes can create more confusion if we aren't careful. So, instead, I want to explore the subtle tactics (specifically, things that are not top-down) that are working for us and could help any company support their employees right now.
For everyone:
Encourage conversational tangents. It might sound like a distraction from the business matters at hand and that's because it is! Our coworkers ARE our social network. Particularly for the social butterflies or those living alone; we may only have each other for significant portions of our days. We need to chat about our lives, share our worries, family news and personal projects. And that can and should happen on company time.
Acknowledge personal lives, live. For many, this is an unprecedented level of mixing professional and personal. Say hi to the cat plodding across the keyboard. Tell your coworkers you might need to duck out to calm your toddler melting down in the other room. Leaders – take the lead in doing this, without mandating a "process." Don't just say it's okay. Go out of your way to demonstrate how okay it is. We're all people first.
Create a dedicated forum for COVID discussions. It's unavoidable and sometimes helpful that meetings might begin with conversation about COVID, but consider designating a specific space for it as well, whether it's a Slack channel or a Sharepoint site where people can share and discuss resources. That way, people can opt-in or out of the ongoing dialogue.
Talk about self care. Talk about projects and how they help as a distraction, if you feel that way about it. Talk about your gardening, or the 5 pound bag of popcorn you ordered. Talk about teaching family members how to video chat, so you can connect. Talk about binge watching and taking naps. It doesn't matter what the answer is; all that matters is asking the question, openly and often: what are you doing to take care of yourself?
For rule-makers:
Please don't make video mandatory. Many WFH recommendation lists include enabling video, which is a great way to connect. But don't make it a rule – now more than ever we need to recognize how different we are as individuals. So, let meetings evolve based on attendee behavior. Let your people make the standards, person-to-person and meeting-to-meeting. You never know when someone's kid just smeared peanut butter on their shirt, or they're breastfeeding or pumping, or they're emotional over a sick family member. They shouldn't have to stand out or be called out. If a team member is consistently avoiding video, follow up privately to find out why.
Don't revise in a vacuum. What worked before isn't translating 1:1 into this new reality. On the strategic side, talking about our "before COVID" goals helps keep focus, but doing that without acknowledging the unknowns would be tone deaf and a total waste of time. Instead of outright guessing at new financial targets, for instance, we're updating our frameworks and tools ahead of new information. Tactically, we're redesigning internal routines – subtly changing the ways we conduct meetings to make agendas and to-dos clearer to accommodate staff working variable or reduced hours. All of this is a collective effort and we're iterating rapidly. Our chances of getting any of that right are nil if everyone isn't involved in the feedback loops.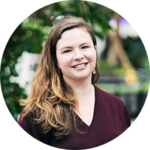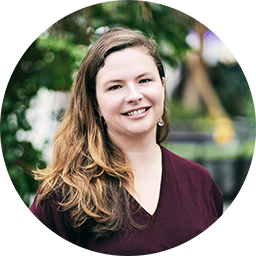 Colleen Morris is Calico Energy's President and CEO. With deep experience in product management and strategic visioning, she's able to effectively lead Calico's consultants and technologists as they build useful, relevant solutions for utility and market customers. To find about more about Colleen, read her bio.
Check out the latest from our blog….
Ready to Learn more About Calico?