The Future of Benchmarking
A "Geography-First" Approach​
This industry white paper explores a new, collaborative approach to whole building benchmarking and its potential impact on utilities, building owners, energy efficiency and more.
What is "Geography-First" Benchmarking?
And what can it do for your organization?​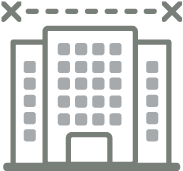 Across the nation, legislative bodies from the municipal to federal level are releasing building energy and water benchmarking requirements. It's no longer just first adopters rolling out these mandates — benchmarking is here to stay. And with around 40% of total U.S. energy consumption coming from the building sector, it's more than a compliance issue, it's about efficiency and sustainability.* 
This white paper explores a new approach to whole building benchmarking, one where regional collaboration creates value for customers, reduces costs for utilities and builds for the entire ecosystem's future. 
To learn more about what we call the "Geography-First" approach, read the full white paper: The Future of Benchmarking: A Geography-First Approach.
First, we just need some basic information about you.
By clicking download, you are indicating your acknowledgment and acceptance of Calico Energy's terms and conditions outlined in our Privacy Statement. 
Ready to learn more about
Calico's products and services?